Blog
Read here for current news, stories and related content!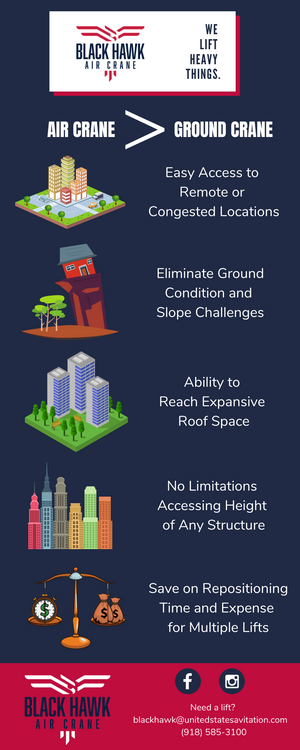 Black Hawk Heavy Lift
Helicopter heavy lift services have become an increasingly flexible and cost efficient method of moving heavy or awkward loads. As buildings continue to get larger and taller, and cities become more dense and clustered, the need for innovative moving methods becomes more important and necessary.
What is Black Hawk Heavy Lift?
Black Hawk Heavy Lift is a heavy lifting helicopter company based in Tulsa, Oklahoma. We utilize a fleet of Black Hawk Sikorsky UH-60A and UH-60A+ helicopters, which are an extremely versatile platform for lifting heavy or oddly-shaped objects.
Helicopter lifting services, also known as aerial crane services, can efficiently move large objects in situations where standard ground-based cranes struggle to perform.
Black Hawk Heavy Lift...
more