Lift Services
We pick things up.   We put things down.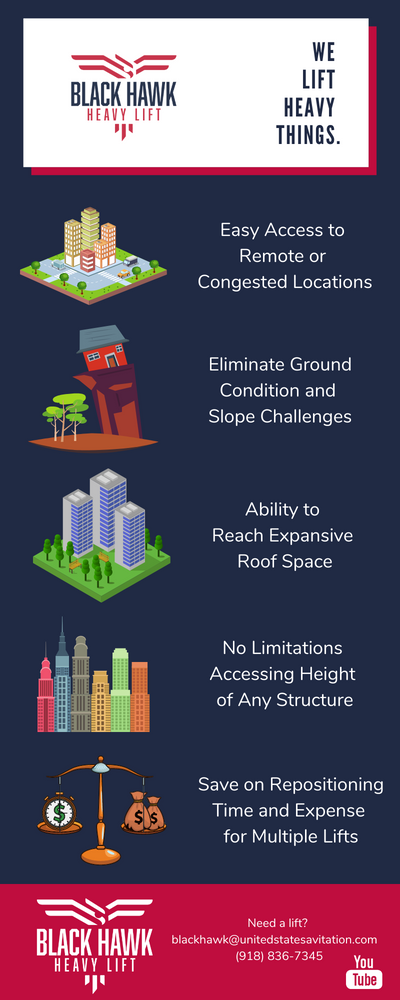 Regardless of your location in the United States or across the globe, we bring our extensive knowledge of aerial crane lift operations as an element of your project plan. Our experienced helicopter lift pilots are committed to the highest safety standards and will assist in developing the best logistical plan for your specific job. We are certified with a FAA Rotorcraft External Load Operating Certificate FAR Part 133 #1USL530O.
Save time. Save money. Gain Peace of Mind.
Our ability to lift multiple units, or materials in a short amount of time will allow you to stay on-schedule and eliminate logistical challenges that face traditional ground-crane use. Time equals money and in many cases, our efficiency can help reduce your heavy lift expense. An obvious advantage of the Black Hawk Sikorsky UH-60A is access to rooftops that are over 200 feet tall, which is the approximate reach capacity for a 30 ton crane. For tight ground access, tall buildings, huge roofs, and proximity to roadways, the Black Hawk becomes a true solution to your heavy lift job requirements.
We specialize in longline/sling load work for tower construction, transmission line construction and antenna setting, HVAC placement, generator placement, fuel and water tank transport, pipeline construction and repair, powerline repair, and other infrastructure services.
Do you have a job that has unique challenges? Let one of our experts give you a free consultation on our helicopter heavy lift services.
Fuel and Water Tank Support
Trusses and External Loads
Tower and Steel Erection
Roof Top Installation
General Construction
Generator Placement
Chairlift and Concrete Pole Installation
Pipeline Placement​
Airlift Cargo Transport