Heavy Lift Services FAQ
You may call what we do by many names. Lift Services, Heavy Lift, Aerial Crane, Sling Load, or External Load Service, but we do it all, safely and precisely.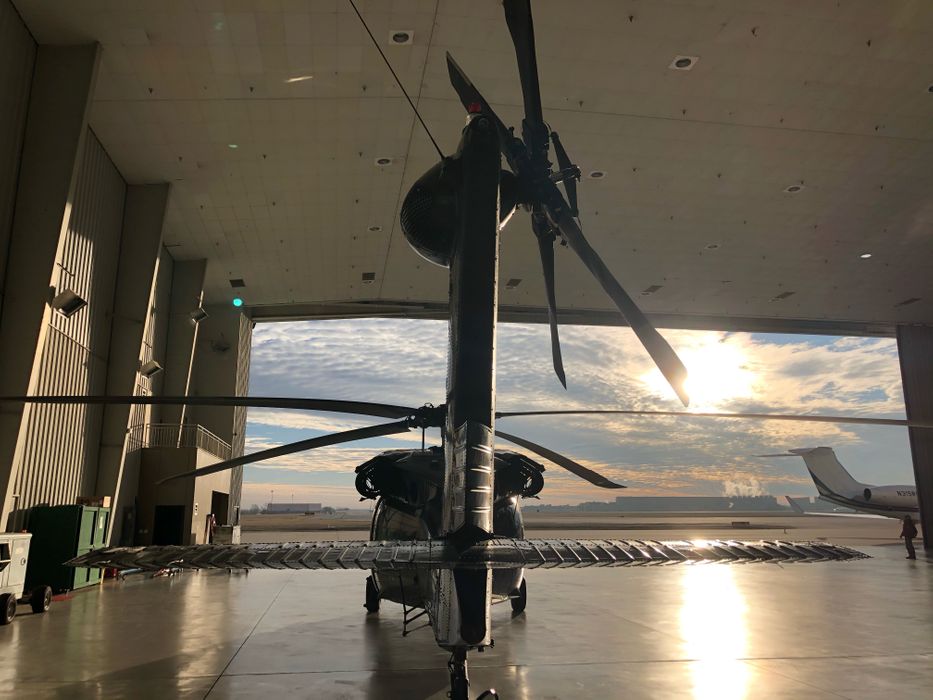 How many lifts can you do in an hour?
Of course it depends on the materials being lifted, the distance to travel between the staging area and lift destination, and the efficiency of ground staff, but our ability to lift multiple items in a short period of time without repositioning is a major advantage to using Black Hawk Heavy Lift.
What are the Black Hawk Heavy Lift weight limits?
The maximum lift capacity for the Black Hawk UH-60 A and UH-60A+ is 8,000 pounds (4 tons) per individual lift. There may be other helicopters in the market that can "handle" your lift requirements, but we can offer competitive quotes on all lifts from 1,000 to 8,000 pounds.
How does heat and altitude effect performance?
Based on years of development and real-life action through military operations, the Black Hawk is built to withstand the extremes of hot and cold weather conditions, and maintains optimal power with performance at high altitudes. We manage and monitor optimal fuel to lift ratios to maximize performance.
What happens if it is too windy?
Safety is our main priority. The safety of the pilots, ground crew and materials is the primary concern for every project. Working with your logistics team, we develop an operational plan that takes into account all factors effecting each individual lift. We will provide maximum flexibility to ensure safety and success.
What accreditations and affiliations do you have?
We have a certified FAA Rotorcraft External Load Operating Certificate FAR Part #133 #1USL530O. United States Aviation holds the Platinum rating from ARG/US, the Wingman certification from Wyvern, and IS-BAO (International Standard for Business Aircraft Operations) Stage Two certified.
Does the price include travel to my project location?
Each customized quote takes into consideration all operational factors such as repositioning to your location, number of lifts and other operational factors. Our ability to service projects across the world requires us to offer competitive bids, regardless of location. We have completed jobs across America, the South Pacific and Canada. By offering top service at a great price, your location is within our reach.
Do you carry freight, or offer other storage?
The interior capacity of the Black Hawk is limited to the two pilots and up to two spotters. However our sling load system allows for custom transport of nearly any freight that is under 8,000 pounds.
What is the cost and booking process?
We can quickly customize a quote for your lift after we understand the scope of the service to be provided. Depending on the specific details, we are priced competitively with other air lift companies, as well as with ground crane pricing. By contacting Timothy Reather, we can review an outline of the job and provide pricing and availability. We can accommodate immediate needs, as well as long-term projects. We understand that there are many variables in the process and will work to provide the maximum flexibility, with a primary focus of safety for all involved.